Sales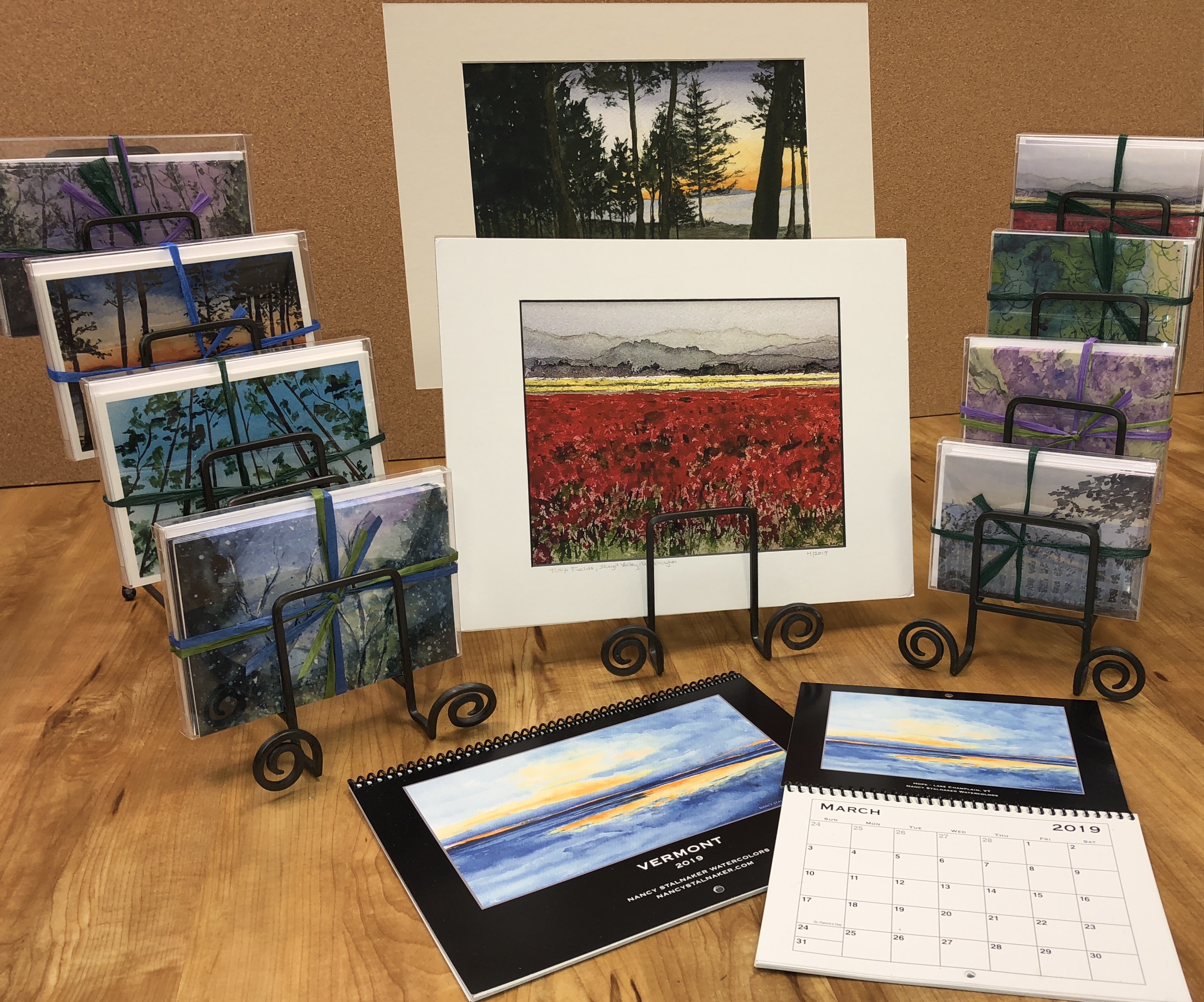 Online Store
After 5 years, I'm taking a break from online sales to focus my energy on creating new artwork. The past couple of years have been mostly comprised of web-based and wholesale sales of greeting cards, calendars and prints of my watercolors. It has been extremely rewarding to share my artwork with so many loyal friends and art enthusiasts, especially at a time when in-person business was so challenging. Running this mail order business and exhibiting at shows is quite labor intensive and, sadly, I've found less and less time to actually to the thing I love the most - paint! So, I've put my online shop on "vacation" mode indefinitely and plan to spend my time in the studio creating!
In the meantime, if you are interested in purchasing greeting cards or prints, you may find what you are looking for locally in the Burlington area at the Vermont Gift Barn. They do have a large variety of my prints, both framed and matted, and greeting cards, however they do not do any shipping.
Watercolor Paintings
Original watercolor paintings may be purchased by contacting me directly by email. If you're after something specific that you do not see represented here, I may be able to do a custom work to meet your wishes. Please contact me and we can consider the options.
Studio Visits
My studio on Flynn Avenue in the south end of Burlington is open by appointment and for special holiday hours (contact me for details).