Sales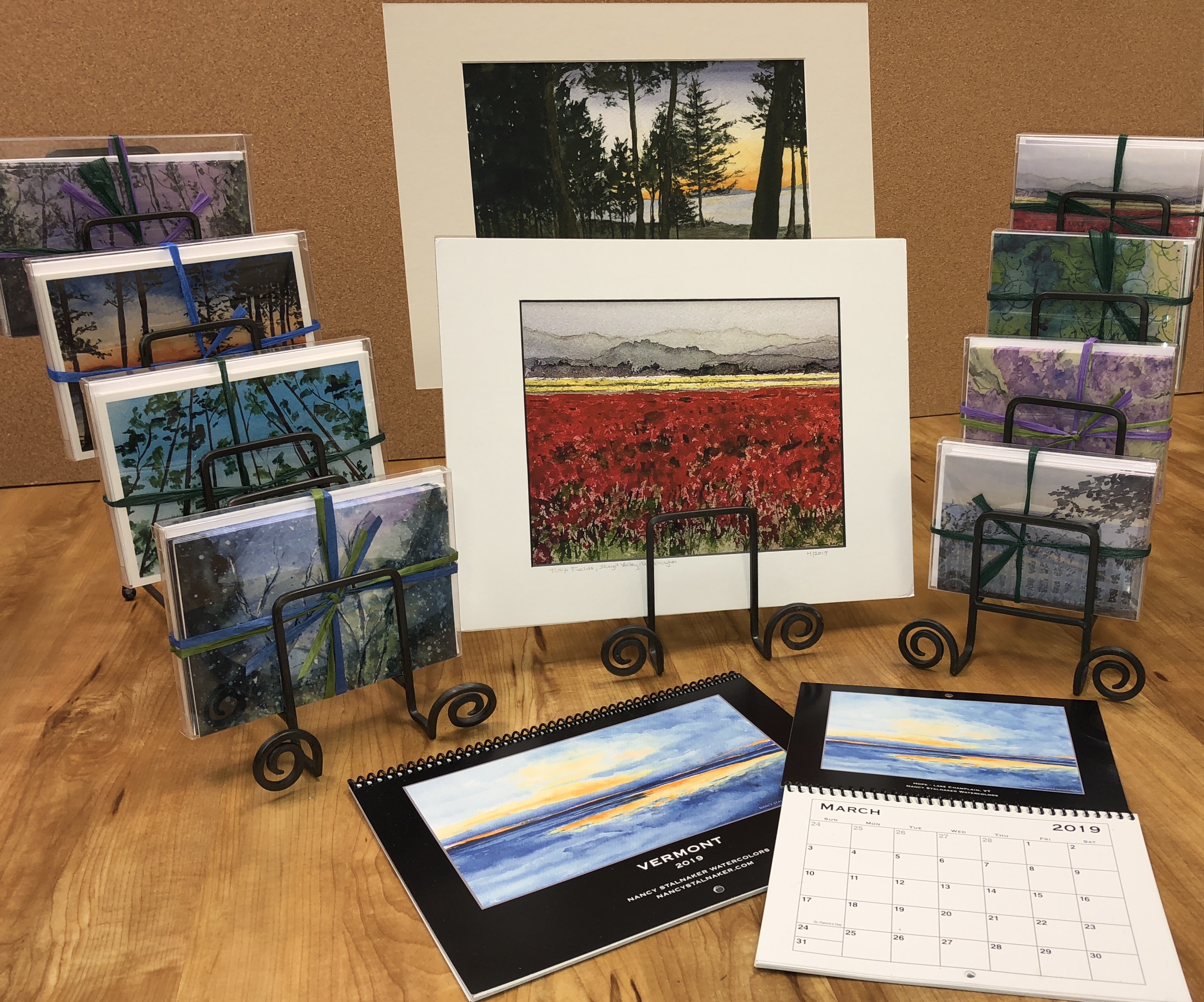 Online Store
My online store will reopen soon for the holidays. There will only be a few listings, as I continue to limit production of new prints and scale back on shipping, in order to focus more on creating original paintings. One of the new online listings will be 2024 Vermont Wall Calendars in two sizes. Please message me if you don't find what you're looking for and I'll let you know whether it will be available. For those in the Burlington area, my studio will be open for the South End Art Hop (the first full weekend in September after Labor Day), for special events and shopping hours announced on Facebook and Instagram, and by appointment. I still have a variety of prints and cards on hand and will have many new paintings on display.
Orignal Watercolor Paintings
Original watercolor paintings may be purchased by contacting me directly by email. If you're after something specific that you do not see represented here, I may be able to do a custom work to meet your wishes. Please contact me and we can consider the options.
Studio Visits
My studio on Flynn Avenue in the south end of Burlington is open by appointment and for special holiday hours (contact me for details).