Sales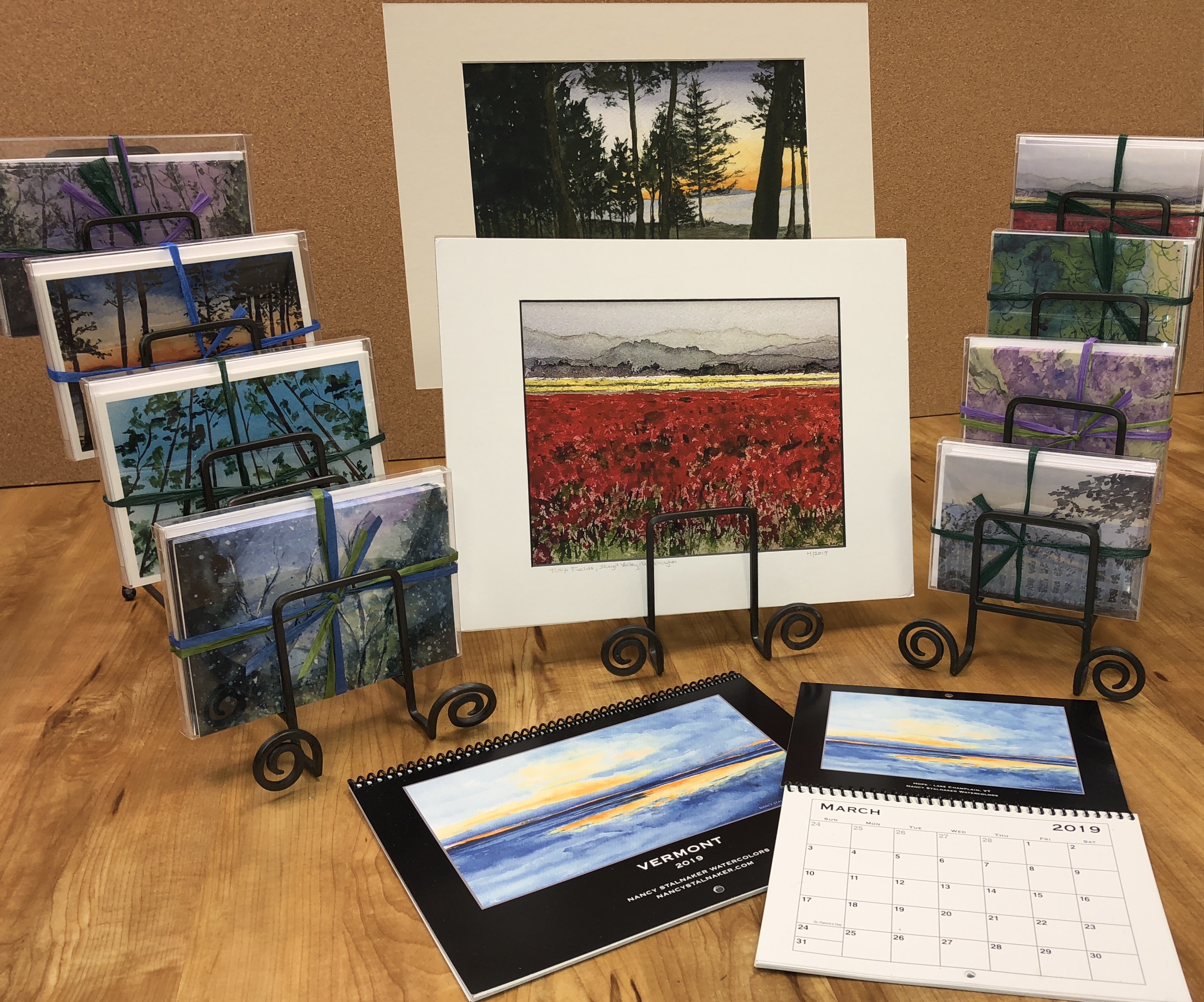 Online Store
Please visit my online store for a selection of products printed from images of my watercolor paintings. Currently, the shop has listings for 2019 Wall Calendars, many individual greeting cards, holiday greeting cards, boxes of note cards, and a limited selection of archival quality, giclee ink prints.
Prints
If you are interested in purchasing a print that not listed on my Etsy store, please contact me by email and I will get back in touch with you to discuss availability and pricing. Prints are archival-quality, done with giclee ink on textured 50% cotton rag, 50% cellulose, fine art paper.
Watercolor Paintings:
Original watercolor paintings may be purchased by contacting me directly by email. If you're after something even more particular, I may be able to do a custom work to meet your wishes. Please contact me and we can consider the options.